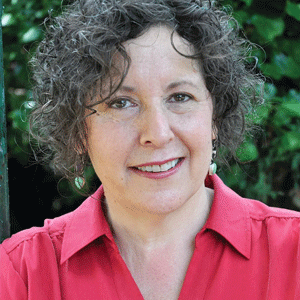 A Writers Journey Does Not Follow a Straight Line
10:00 am
WPLC Zoom Meetings
Free to members
Organized by White Pine Library Cooperative
---
Rachel Gladstone, author of The Weekend Wedding Assistant, a romantic comedy about death and second chances. 
Rachel started her career as a bohemian backpacker who hiked across Europe and ended up singing backup for Arlo Guthrie and David Bromberg and eventually brought her musical and songwriting talents to Nashville.  Taking Music City to her heart, she wrote songs with leading artists such as Rosie Flores and landed her own acclaimed "All Booked Up" book review column for the international online magazine Dishmag.com.  Her previous writings have appeared in the Nashville Scene, Nashville Lifestyles magazine Ourselves, Foundations, and GX. 
Rachel will share with us the twists and turns in her life that culminated in her writing a novel.  She'll discuss how the characters popped in her head and her writing and editing process.  She will also share a reading and we will have time for Q&A at the end. 
"Rachel Gladstone's sad, funny, redemptive story will strike a chord with anyone who's loved and lost and gotten back up on their feet again.  This is a blueprint-wise and knowing-for recovery and renewal.  Brava!"
~ Ken Burns, Filmmaker
"Rachel Gladstone's The Weekend Wedding Assistant" is a fast-moving and highly entertaining story about death, love, passion, and the sorrows and hopes that living brings.  Wonderful, exuberant, real.  A great weekend read!  I am looking forward to a film adaptation!
 ~ Lucinda Williams, Grammy Award Winning Artist
Registration deadline: November 2, 2020
This Zoom session is planned to last 1 hour.
You will be sent the Zoom link in the registration confirmation.